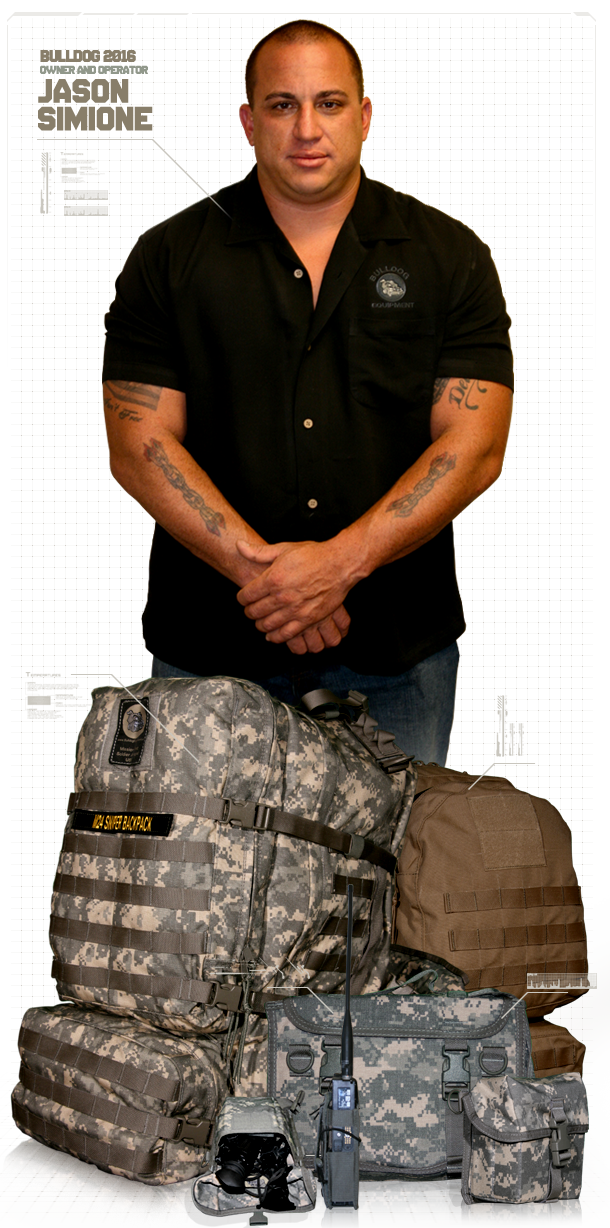 Bulldog Tactical Equipment designs and manufactures custom gear for the US military. Our solutions are based upon the needs of the soldier. Our goals are to offer products that are mission critical and assure the customer that we will provide the finest equipment. All of our products are made in the USA and constructed with all American components.
Our vision at Bulldog Tactical Equipment is to ensure the highest standards of safety and reliability, while enhancing the soldiers performance.
:: Bulldog Tactical Equipment :: PRODUCT GUARANTEE ::
All Bulldog Tactical Equipment products are guaranteed for life against manufacturer's defects, which includes material and workmanship. Bulldog Tactical Equipment will repair or replace defective products at our discretion.
Bulldog Tactical Equipment will pay the shipping to and from our facility on all products found to be manufactured improperly. Please call prior to sending any product(s) back to our facility and request a return authorization number.
MISSION STATEMENT
B uilt (Built entirely in USA)
U nderstanding (Understanding the needs of the soldier)
L eadership (Leadership by dedication to our cause)
L oyalty (Loyalty to the US , by only using American made materials)
D esigned (Designed to never fail by the US Army Rangers)
O perability (Operational requirements of our equipment are put first)
G reatest (Greatest equipment ever made, bar none!)