Description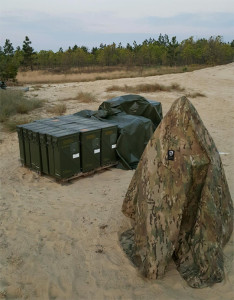 This 120MM Mortar Cover was designed to keep dust and debris from the assembled mortar system.
Constructed with 330 and 500 Denier Cordura, creating a Light Weight packable cover.
•Bottom of Mortar Cover has a bungee cord sewn throughout  which will hold the Mortar Cover in place even in volatile conditions.
•Available in three different sizes for the 60, 81 and 120 mm Mortars.
95% of all Bulldog Tactical Products are custom made per order. A Bulldog Representative will follow up regarding the current availability of your order. Once a product has been manufactured we will contact you regarding your shipping requests.