Description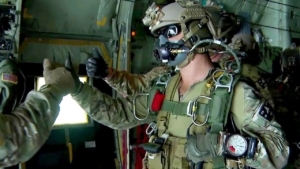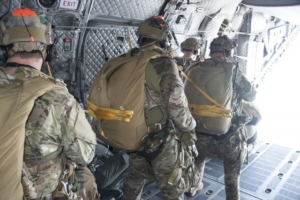 *****Patent Protected*****
 NSN: Call for NSN #: 1-954-448-5221
Bulldog 81mm Mortar Kit: LINK TO GSA Schedule
https://www.gsaadvantage.gov/advantage/catalog/product_detail.do?gsin=11000077191789
Bulldog Jumpable RAIL Frame and Accessories!!!
Currently members of SOCOM have Jumped the Bulldog Rail Frame and its accessories in Multiple Configurations, from Static Line to Halo. The Jumpable Frame has been rigged as a Stand-Alone Ruck as well as placed in the Parachutist Drop Bag.
Call for unit Pricing: 954-448-5221
BULLDOG 81mm Mortar Kit
Call for Pricing and Availability: 954-448-5221
The Bulldog 81mm Mortar Kit allows total equipment integration from the various MOLLE pouches. This is made possible by utilizing the Bulldog Rail Pack Frame. The 60mm Mortar Kit has leveraged new technology to improve an existing system to provide small unit weapons with improved efficiency over current systems at reduced weight, while providing increased lethality.
Item Descriptions
1. (4) Bulldog Rail Pack Frames with platforms (6oz Lighter than Alice Pack!)
2. (4) Pairs of Shoulder Straps
3. (4) Waist Belts
4. (4) 81 MM Mortar Tube and Bipod Retention Brackets
5. (10) Single 81 MM Rd Carriers (Mortars are kept in the Tootsie)
6. (1) M67 Mortar Ballistics Computer Pouch
7. (4) Accessory Pouch
8. (4) Hydration Pouch
9. (3) Large Bulldog Rucks with adjustable padded divider walls to secure ammo
10. (4) Jacket Pouch
11. (1) 2 Day  Pack
12. (1) 81 mm Mortar Cover (used to cover the mortar system when assembled)
13. (1) Linear Range Scale Cover
14. (1) Aiming Stakes Pole Bag
15. (1) Mortar Brush Cleaning Pouch
16. (1) Mortar Sight Pouch
17. (4) Ruck Covers
18. (8) CBRN/MOPP Pouches
19. (4) Spare Parts Kit / Plastic Accessories:
(6) Quasms
(6) 1″ inch Male Fast Tacks
(6) Female Split Bars
(12) 1 inch Triglides
(3) Feet 1/4″ Black Bungee Cord
(3) feet 1 inch webbing
Bulldog Rail Frame
Rail: Re-Configurable, Accessory, Integrated, Load Carriage System: The MOLLE Pouches can be Mounted Vertically or Horizontally, Front or Rear. This Pack Frame is compatible with all Molle Pouches allowing for multiple pouch configurations. The Pack Frame has a Load capacity of 400 Lbs. The removable Platform can be used to carry Ammunition Cans, Mortars, Batteries, Water, or any other Bulky Items. Constructed from Aircraft Aluminum, which is CARC (Chemical Agent Resistant Coating) Coated. Any damage to the frame can be hammered back into place with a hammer! (6oz Lighter than Alice Pack!)
Rail Frame Platform: Equipment Platform designed to hold Ammo Cans, Batteries, Food, and Water. Included is a rapidly releasable securing strap.
Load Capacity 150 Lbs.
Bulldog  Shoulder Strap
The Shoulder Straps have been redesigned to assist in carry extreme weight.
Custom foam was designed with a 3 Lb. density which allows for comfort and support while providing a low profile design. Metal Quick Release Hardware was used which allows for rapid release as well as durability. The Chest Strap was designed at 40 inches which will accommodate today's load configurations.
Waist Belt
The waist belt is designed to accept molle compatible pouches with a taper towards the end allowing for ease of movement and access to Radios and M4 Mag Pouches.
81 MM Mortar Tube Retention Straps
The 81 mm Mortar Retention System is made with (3) Metal Quick release Clips
The Metal Quick Release Clips allows for rapid deployment and re mounting of the mortar tube to the Alice pack.
The 81 mm Mortar Retention System was designed to be used with Bulldogs Alice Frame Molle Panel or any molle loops
Single 81 MM Mortar Round Carrier
This pouch is designed to carry a single round in the Tootsie
Dual openings which allows for compatibility of different sized rounds and rapid access regardless of your location
Velcro lid closure with repairable Fast tacks for additional security
This carrier is Molle Compatible
Made with 500 Denier Cordura Double layered for extreme durability
Mortar Ballistics Computer Pouch: LHMBC Pouch
This pouch was designed specifically to carry the Mortar Ballistic Computer.
Molle Compatible
Velcro closure lid
Accessory Pouch
This is an Ultra-Light Weight zippered pouch designed to carry all the extra accessories need while deploying the mortar system.
Molle Compatible
Dimensions: 6 Wide x 3" Deep x 8.5" Tall
Weight (4 Oz)
Hydration Pouch
This is an Ultra-Light Weight zippered pouch with a slit in the upper seam to allow for the Hydration Tube to be fed to his upper torso. This was specifically designed to carry a 100 Oz Hydration bladder.  Due to the small size it was designed to be mounted to the plate carrier just behind your elbow. This placement on the Soldier prevents water from being pushed out when sitting in a Vehicle or Aircraft.  Being attached to the soldier it prevents the hydration from being removed in an emergency. If not used for this purpose it makes an excellent multipurpose pouch.
Molle Compatible
Dimensions: 6 Wide x 3" Deep x 8.5" Tall
Weight (4 Oz)
Heat Shield Mitt
The Heat Shield Mitt is designed to be used during hot barrel changing operations. Our mitt is designed to be quickly placed over any tactical glove, cold weather glove or bare hand and provide soldier protection when handling the hot mortar tube.
Heat resistant to 1800 Degrees.
Jacket Cinch Pouch
Designed to Carry the Level 7 Puffy Jacket
500 Denier construction
Light Weight
Molle Compatible
Weight 8 Oz
2 Day Sustainment Pack
Designed to be mounted over the Mortar Tube or 5 rd Carrier
Dimensions 17 Tall x 12 Wide x 8 Deep.
Hydration Compatible and can be used independently of the Mortar Kit.
Cubic Inches: 1650
Weight: 1 Lb 2 oz
Multiple openings made with 500 Denier Cordura
Weight: 1 Lb 2 Oz
81 mm Mortar Cover
This 81 MM Mortar Cover was designed to keep dust and debris from the assembled mortar system.
Bottom of tent has loops sewn to place a bungee chord through which will hold the tent in place even in volatile conditions.
Available in three different sizes for the 60, 81 and 120 mm Mortars.
Aiming Stakes Pole Bag: Holds all aiming stakes and is Molle Compatible
Mortar Brush Cleaning Kit Pouch: Holds the Mortar Cleaning Brush and poles
M67 Mortar Sight Pouch
This is a Padded plastic reinforced Molle Compatible pouch designed to carry the M67 Mortar sight.  It also comes with an independent padded divider walls to secure all components.
81 mm Mortar Linear Range Scale Cover
Designed to cover the Illuminated Linear Range Scale during Night Operations.
Weight: 3/4 Oz
Spare Parts Kit
(6) Quasms
(6) 1″ inch Male Fast Tacks
(6) Female Split Bars
(12) 1 inch Triglides
(3) Feet 1/4″ Black Bungee Cord
(3) feet 1 inch webbing
NATO NSN: 8465-99-959-3408