JAVELIN – CLU BULLDOG KIT NSN: Call for NSN #: 1-954-448-5221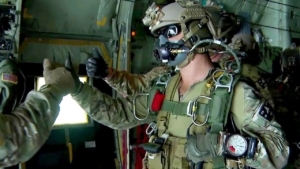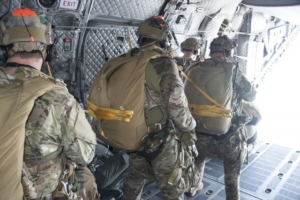 Bulldog Javelin Kit: Link to GSA 
https://www.gsaadvantage.gov/advantage/catalog/product_detail.do?gsin=11000077191790
Call For Pricing: 954-448-5221
Call for NSN #: 1-954-448-5221
Bulldog Jumpable RAIL Frame and Accessories!!!
Currently members of SOCOM have Jumped the Bulldog Rail Frame and its accessories in Multiple Configurations, from Static Line to Halo. The Jumpable Frame has been rigged as a Stand-Alone Ruck as well as placed in the Parachutist Drop Bag.
Product: Bulldog Javelin – CLU Kit
Sku: BJK
Qty: (1) per Javelin                                   Color: Multicam
Expected Date of Delivery: 10-12 Weeks from Date of Purchase
Cost: Call for Pricing                   Shipping: $100.00 Each               Total:  
Product Description:
1. Bulldog Rail Frame: (Aircraft Aluminum and 100% Weld Construction):
SKU: BRF Qty (2)
2. Bulldog Rail Platforms: Designed to support the Large Rucks and can be used to carry any heavy equipment.  Load Capacity 250 Lbs. Qty (1) SKU: BRP Weight 1.4 Lbs.
3. Pair Shoulder Straps (With metal quick release clips):
Qty (2) SKU: BRFSS Weight 1 Lbs.
4. Tapered Waist Belts: Custom designed waist belt to assist in distributing the load with The Rail Pack Frame: Qty (2) SKU: BRFWB: Weight 211 Oz
5. Jacket Pouch: Stuff Sack for the Level 7 Cold Weather Puffy Jacket:
Qty (2) SKU: B-CWJ: Weight 8.4 Oz
6. (4) Accessory Pouch / Hydration Pouch: This is an Ultra-Light Weight zippered pouch designed to carry all the extra accessories need while deploying the mortar system as well as a 100-ounce bladder Qty (8) SKU# AP/HP: 4 Oz
7. 2 Day Assault Backpack Ultra-Light: A custom designed pack that can be mounted over the Javelin or Clu (Approx. 1250 Cubic Inches):
Qty (1) SKU: B2DAP: Weight 1.5 Lbs.
8. Bulldog Medium Ruck: (For the Gunner) Design is based upon a Medium Alice Ruck but with major changes. Extreme Light Weight constructed with 500 Denier Cordura, (4) Enlarged pockets on Face, Internal Bungee for organization, Modern Replaceable Hardware
Qty (1) SKU: BLR 4.2 Lbs.
9. Bulldog Large Ruck: Design is based upon an Large Alice Ruck but with major changes. Extreme Light Weight constructed with 500 Denier Cordura, EXTRA Large Lid with Dual Pockets and Hydration Port, (6) Enlarged pockets on Face, (3) Pockets with Zipper Closure.  Top Center pocket will hold a Claymore. (3) Bottom Row Pockets Internal Bungee for closure, as well as modern replaceable hardware.
Qty (1) SKU: BLR  4.2 Lbs.
10. Retention Bracket: These Aluminum Brackets hold the 60mm Mortar tube and Bipod, 81mm Mortar Tube, Carl Gustaf or Javelin or CLU onto the frame. Qty (3) SKU: CCC Weight 1.2 Lbs.
11. (4) CBRN/Mopp Gear Pouches: Each Pouch will hold a single boot and either the XL Top or Bottom.
12. (2) Ruck Covers
13. (2) Spare Parts Kit: Qty (2) SKU: SPK
(6) Quasms
(6) 1-inch Male Fast Tacks
(6) Female Split Bars
(12) 1-inch Triglides
Only logged in customers who have purchased this product may leave a review.